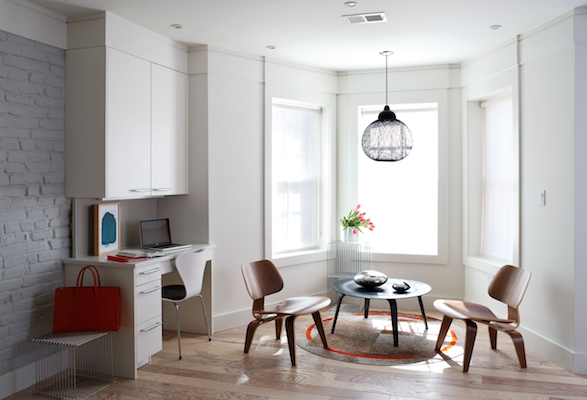 WHAT OUR CUSTOMERS ARE SAYING
[spacer size="15″]


We hired Michael to manage a large-scale renovation of our house. We told Michael we had to be done in six months and we had to stay within budget. Michael kept to his word every step of the way. We were back in our house in six months and he kept us within our budget. The workmanship is beautiful and we are thrilled to be living in the house we had always envisioned. We would hire Michael again in a heartbeat. Kirstin M. & Matt S.

We recently used Cornerstone Renovation for a full kitchen renovation and we couldn't have been happier with the process or the result. Michael and his crew provide the expertise and service that every homeowner desires. Cornerstone Renovation really listened to us – no detail was too small to discuss. Work was completed on time and within budget. Needless to say, our new kitchen is absolutely perfect and beautiful. Kelly O. & Dan P.

I have used Michael Myers for two remodeling projects in my home – my kitchen and master bathroom. They are now two of my favorite rooms in my house! Michael was with me every step of the way from helping me plan a design, to helping me select materials that were within my budget and still accomplished the look that I wanted. Anita D.

Excellent service, excellent work, excellent follow through and we would use Michael Myers and his team again. We recommend them highly to others. Carolyn & Bob F.

One of the best experiences I have had in remodeling my home. It was first class in customer service and I cannot emphasize the honesty and high standards. I like that Michael was at our home each day to check the progress and he addressed any of our concerns right on the spot. I would not hesitate to have him do any other project in my home. Joanne and Bud B.

If you could have seen Jill walking around the family room looking at the kitchen from every angle, smiling and saying: 'It is perfect!', you would have one great commercial. That scene is one that will be in my mind for a long time. I don't often meet people who exemplify the standards I try to hold myself to, and to teach my son: 'do it the way that you would want someone to do it for you'. You met, or exceeded that standard. Thank you. Jill & Chuck C.